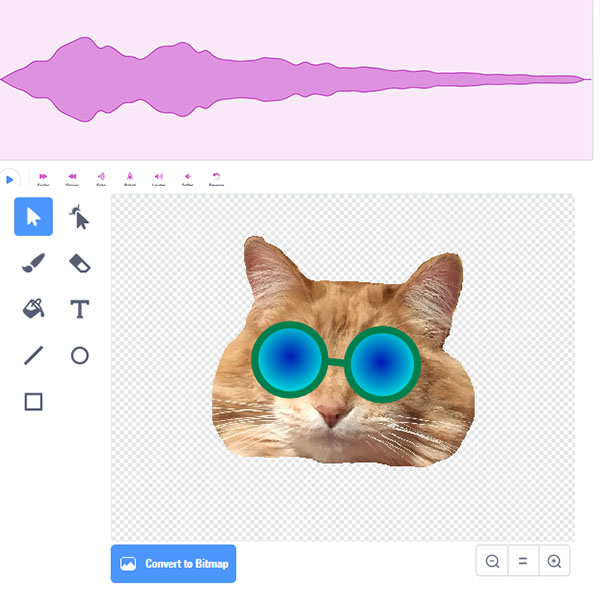 Scratch Art and Sound
In this course you will:
✔ Master Scratch design!
✔ Learn about animation, vectors, bitmaps, and audio
✔ Embark on 3 Epic Quests
✔ Complete 12 Coding Challenges
✔ Design custom sprites and edit audio effects
Recommended for students ages 6 and up
System Requirements:
Chrome 63 or higher, Edge 15 or higher, Firefox 57 or higher, Safari 11 or higher, Mobile Chrome 63 or higher, Mobile Safari 11 or higher. Internet Explorer is NOT supported.
Must meet or exceed Scratch System Requirements
Greater than 4-8 Mbps bandwith Test Your Network Speed.
Scratch is a project of the Scratch Foundation, in collaboration with the Lifelong Kindergarten Group at the MIT Media Lab. It is available for free at https://scratch.mit.edu
Course Materials