MOD CREATION 1 WITH MINECRAFT
The Adventure Begins
Learn real Java coding online at your own pace with Minecraft®. Make incredible custom mods! No experience necessary.

Create amazing custom tools, weapons, biomes, and more for Minecraft®!

Kids learn real Java coding using the Eclipse text editor

Students learn conditionals, loops, booleans, methods, and more!
MOD CREATION 1 WITH MINECRAFT CHAPTERS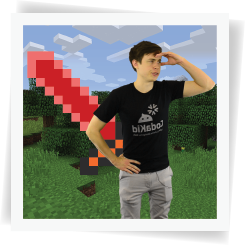 Forge Your Sword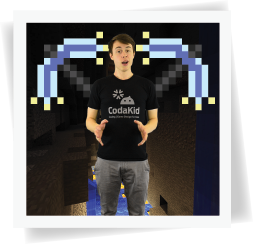 Strike the Earth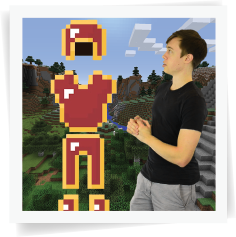 Power Armor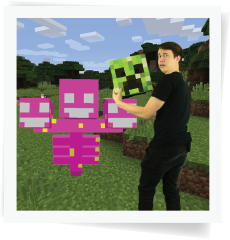 Make Some Monsters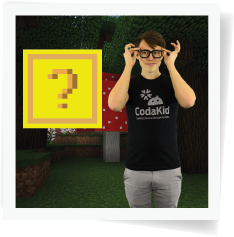 Rare Loot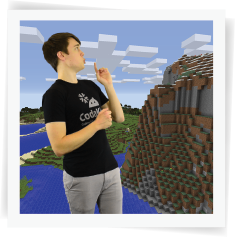 Brand New Biomes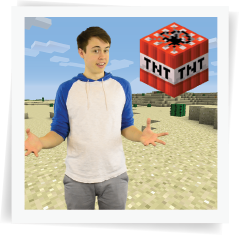 Explosions and Special Effects
Custom Structures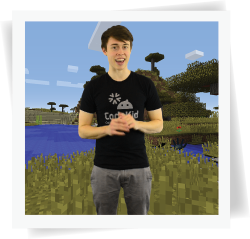 World Generation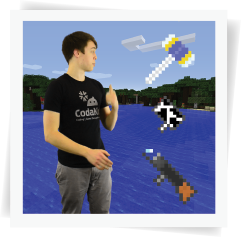 Epic Weapons
CodaKid subscriptions include access for one year!
READY, SET, CODE.

Kids learn to mod Minecraft® source code using the Java programming language.

Fosters the connection between coding and creativity.

Kids learn key programming concepts such as Methods, Variables, For Loops, While Loops, Switch Statements, Arrays, Parameters, and much more.
Makes computer programming fun and engaging for younger learners.

System Requirements
PC: Windows 10, 8.1, 8, 7
Mac: OS 10.9 or higher (Must be 64-bit)

Hardware Requirements
Must meet or exceed
Minecraft® requirements

Recommended Bandwidth
Greater than 4-8 Mbps
Test Your Network Speed.
REAL WORLD SKILLS
CodaKid students learn real programming languages and build real software using the same tools that the pros use.
FUN AND ENGAGING
CodaKid teaches coding the way kids like to be taught with youthful teachers and YouTuber style.
KEEP YOUR PROJECTS FOREVER
With CodaKid courses you get to keep the software, tools, and projects forever.
REAL TEACHERS AVAILABLE TO HELP YOUR CHILD
CodaKid's online teachers are experienced software developers, designers, and educators who make coding fun and engaging for kids. Whether students require set up assistance, have a question, or need support, our team is here to help every step of the way!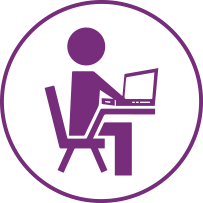 MORE THAN 10,000 STUDENTS
Experience is everything. CodaKid has taught nearly 10,000 kids how to build games, apps, and Minecraft mods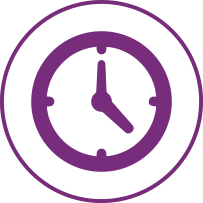 OVER 100,000 HOURS OF CODING
CodaKid students build real software using professional programming languages and cutting edge tools.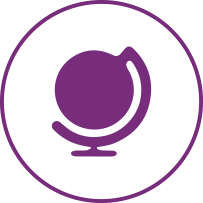 50 COUNTRIES & COUNTING
CodaKid students speak over 30 languages, but share one common language - the language of code.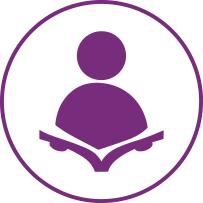 THE BEST INSTRUCTORS
CodaKid instructors are coders, designers, and teachers with the gift of making coding fun and engaging.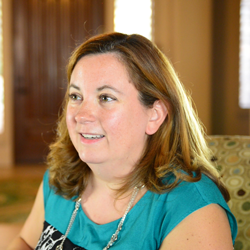 Maria B, Parent

My son LOVES CodaKid, and it has been a great way for him to learn coding.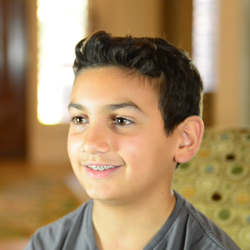 Ronin, Student

CodaKid is really fun. I've learned functions, loops, and conditionals, and I've built cool projects.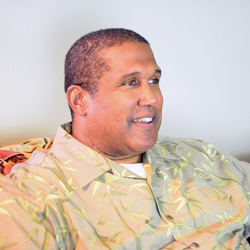 Ed, Parent

My son loves it. I really appreciate that he's learning to code with real tools and languages. Highly recommend.