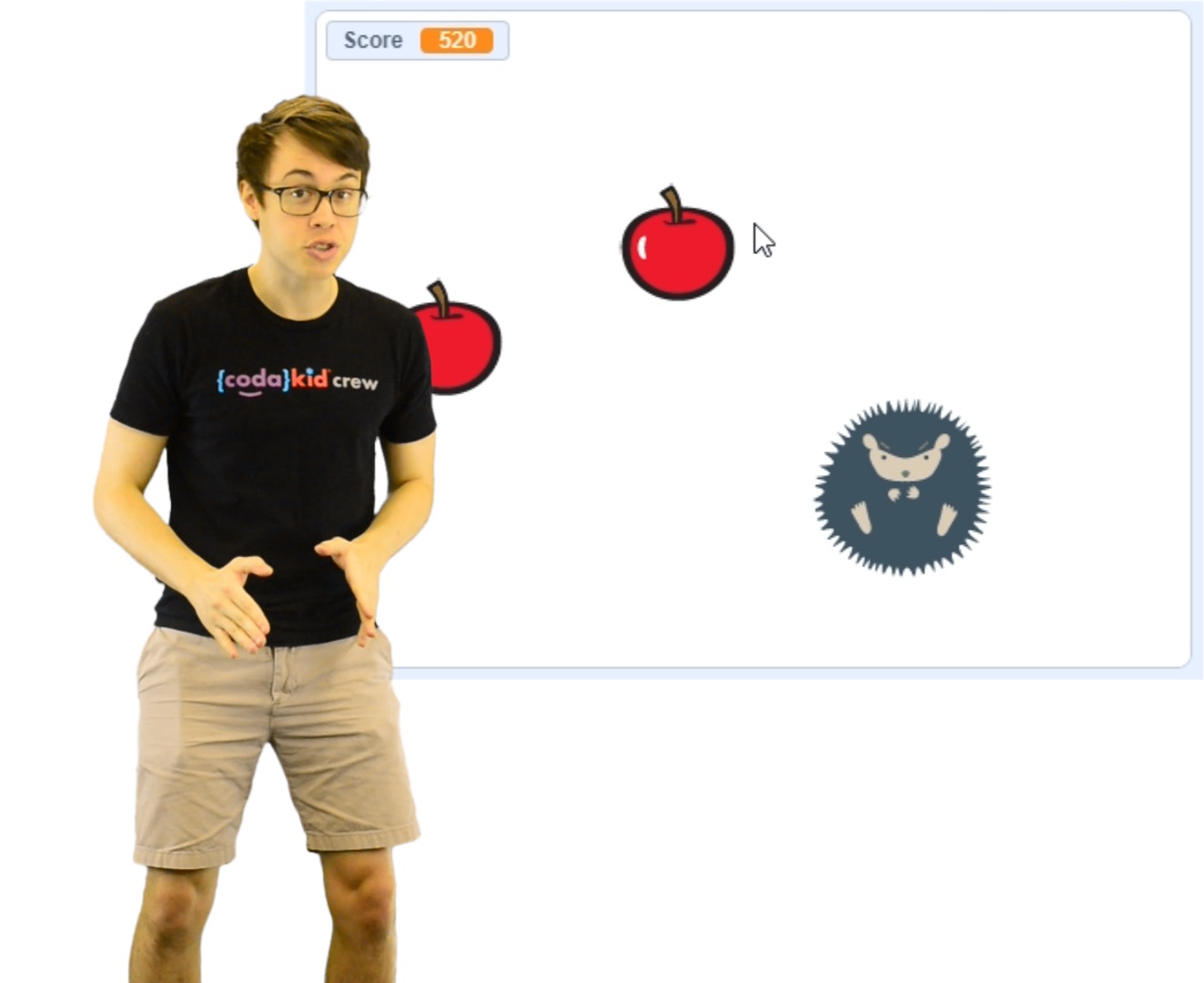 Scratch Fruit Slash!
In this course you will:
✔ Create an awesome Fruit Ninjas-style game in Scratch!
✔ Learn Scratch 3.0 basics
✔ Learn about Loops, Conditionals, Cartesian Coordinates, and Variables
Recommended for students ages 6 and up
System Requirements:
PC: Windows 10, 8.1, 8, 7 (Must be 64-bit) or Mac: OS 10.9 or higher (Must be 64-bit) or Chromebook
Greater than 4-8 Mbps bandwidth:  Test Your Network Speed.
Course Materials